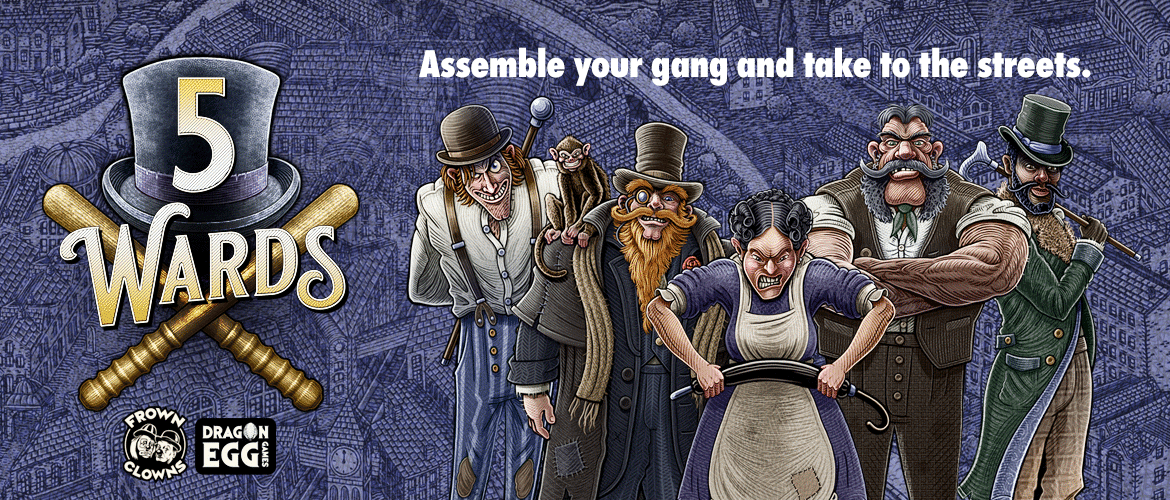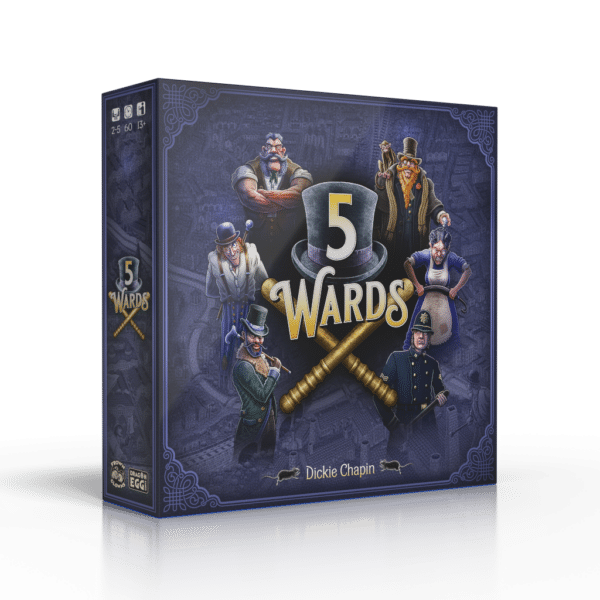 5 Wards

Assemble your Gang and step into the bustling streets of a booming Victorian city in this 2-5 player competition for control of the 5 Wards. Recruit and deploy your Thugs, brawl with rivals, execute devious schemes and establish your colorful crew as the most notorious and powerful bunch of hooligans around.
Assemble your gang and take to the streets!
5 Wards is a blend of area majority, dice drafting, worker placement, and card play. The game is played over a number of rounds, and your goal is to recruit Thugs to your gang and deploy them to the map to gain control of the city. Each of the 5 Wards has a different scoring condition, drawn randomly at setup. Typical scores average around 12 points per player, so every one you can get is precious! Use Tactics cards to manipulate the dice, Brawl with rivals, become the Ward Boss for bonus points, and execute devious Schemes to thwart your rivals' plans.
When the Landmark deck runs out, the player with the most victory points is the winner.
Dickie Chapin
Rupert Lewis Jones